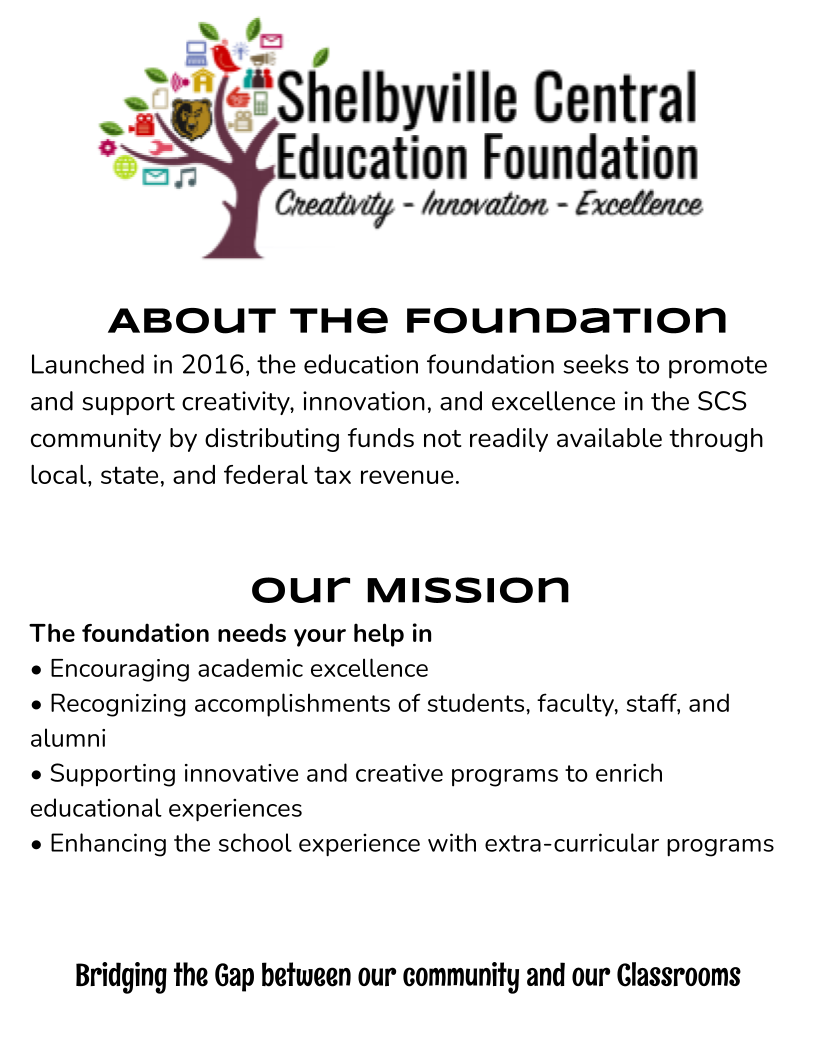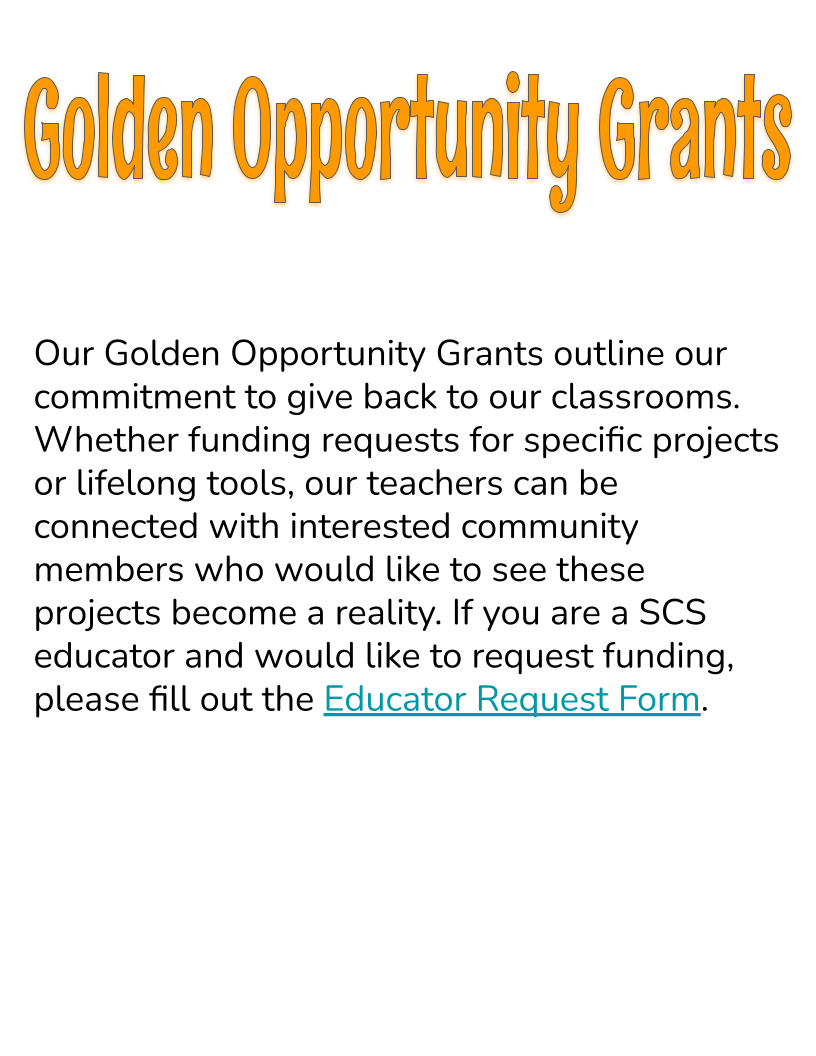 Grant Cycles and Deadlines
Grants will be awarded in August and January of each year.
The deadline to apply for the August Grant Cycle is July 1st.
The deadline to apply for the January Grant Cycle is November 1st.
Award Amounts
Grants must be less than $1000 in order to be considered for funding.
Check out the Golden Opportunity Funding Request below to view some of the amazing projects teachers have requested funding for.
If you would like to see the Projects That Have Already Been Funded, please scroll down and check out all of the funding that donations have contributed to thus far.
Then go to our Donors page and include the Golden Opportunity you would like to grant by contacting SCEF at 317-392-2505 to make your donation. Thank you for your ongoing support of our Shelbyville Central classrooms!